Subscribe to blog
Nottingham Letting Agent Property Blog
Get the lastest information from a leading Letting Agent Nottingham
Buy to Let Market Still Forecast to Grow
The buy to let market is still being forecast to grow, with more landlords adding to their portfolios, while growing numbers of first-time investors are predicted to enter the market. According to a survey from buy to let specialists, Paragon, first-time investor's account for 23% of all buy to let business. Some 39% of their business came from existing landlords, and 31% was due to remortgages, demonstrating their confidence in the market The news comes as first-time buyers continued to struggle to get mortgages, and increasing numbers of lenders cut back on cut-price loans.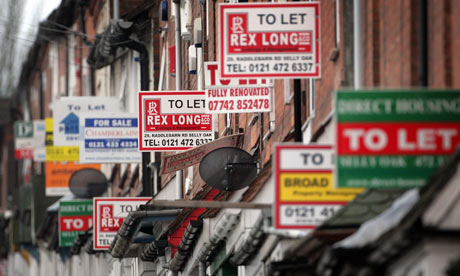 During the first three months of this year mortgages for buy to let properties accounted for more than one fifth of broker's total business, with 79% of brokers expecting the buy to let market to continue to expand this year. Some 35% of brokers say demand from landlords is strong, and 46% believe it is stable.

This news is hardly surprising as figures from the Council of Mortgage Lenders show the number of home buyers plummeted to the lowest levels seen for 27 years last year, falling by 6%. In contrast the number of buy to let mortgages increased by 20%. In 2011 there were just 700 more first-time buyers than during the depths of the crisis in 2008, which is the second lowest figure on record. However mortgage availability is tightening up, and while this may translate into greater demand for rental property, it will also affect buy to let investors.